When you partner with Golden Bay Fruit you are working directly with the growers – it's this hands-on approach that sets us apart in the New Zealand market. It also means we are closer to what's important to our customers.
Our business was founded by a collective of like-minded growers with the know-how and determination to consistently deliver a premium, delicious fruit to customers while optimising returns at the orchard gate.
To achieve this, we have structured our business to close the gap between the grower and the end customer by maximising precision and efficiency at every step of the supply chain.
Our marketing team is not just about selling fruit to suppliers, its role is to promote our products using a variety of methods tailored for each market. Our offshore teams are on the ground where our fruit is delivered and use their local knowledge and skills to help with branding and point of sale material, create instore displays, local media and digital campaigns. These promotion decisions are made with our market partners, ensuring the last link in the continuation of a successful relationship from orchard to market.
Our marketing team also works with NZ Trade and Enterprise on New Zealand level promotions.
For our customers, a partnership with Golden Bay Fruit means you get to work with the same team that influences outcomes on the orchard. It is a truly direct, open approach based on genuine, honest relationships.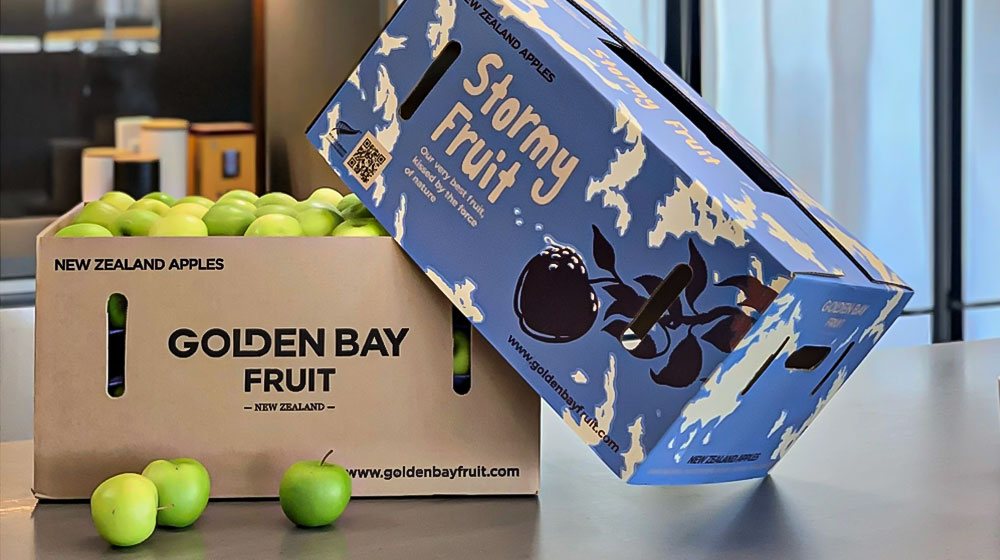 Taking Golden Bay Fruit to the World
Golden Bay Fruit exports to over 25 different countries throughout North America, Europe, the Middle East and Asia. Our customers include major global retailers, importers-distributors and wholesalers.
Constantly committed and customer focused, GBF is now operating four offices across the globe providing a direct service in our increasing markets.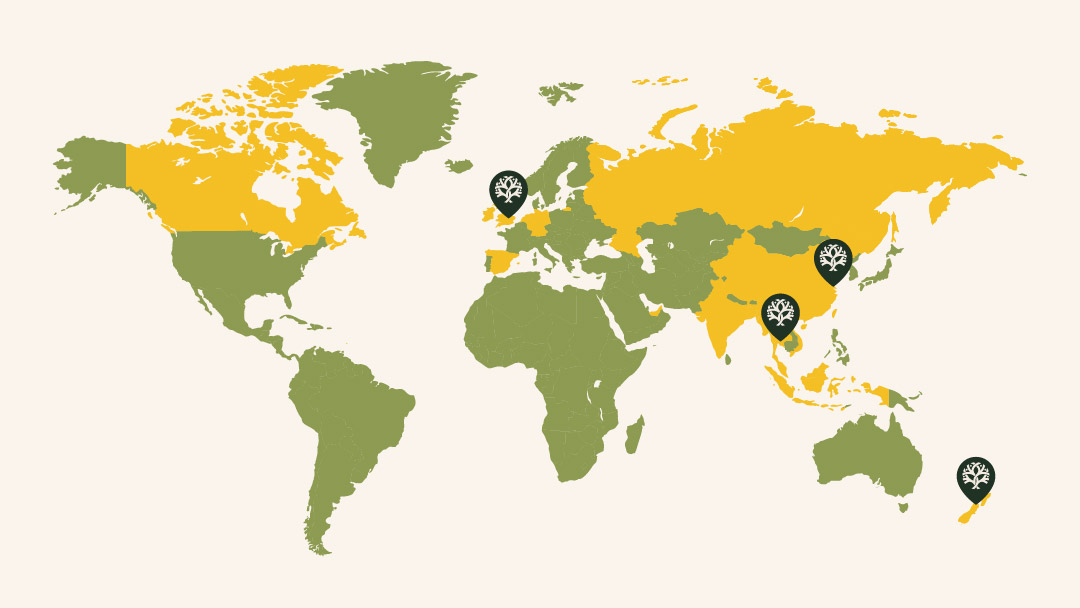 Growing world class fruit wouldn't be possible without the incredible environment which help our orchards flourish.
Introducing Posh™, New Zealand's glass of bubbly in apple form. Elegant, crisp and honey-kissed, Posh™ has...
Read