From the orchards, our fruit is delivered to one of our Golden Bay Fruit cool stores in the central Motueka area.
Our process ensures apples are harvested one day and put into the cool store the next. All bins are labelled with the grower's details, variety, pick date and GlobalGap number.
From the cool store, we move the fruit efficiently through one of our pack houses, where it is sorted, graded – optically and by weight, before being packed to order for our customers.
To ensure the freshness of our fruit, we have drawn on generations of experience to refine our cool chain process, but we have also looked to the future.
The 2019 opening of our new state-of-the-art 25,000 square metre apple packing house in Motueka has future-proofed our company for the next 25 years.
Although we have the best machinery in the business, there's no substitute for the human eye and the expertise of our packers which is why every apple still passes through human hands before shipping its way to you. It's the humans who teach the machines how to grade as well.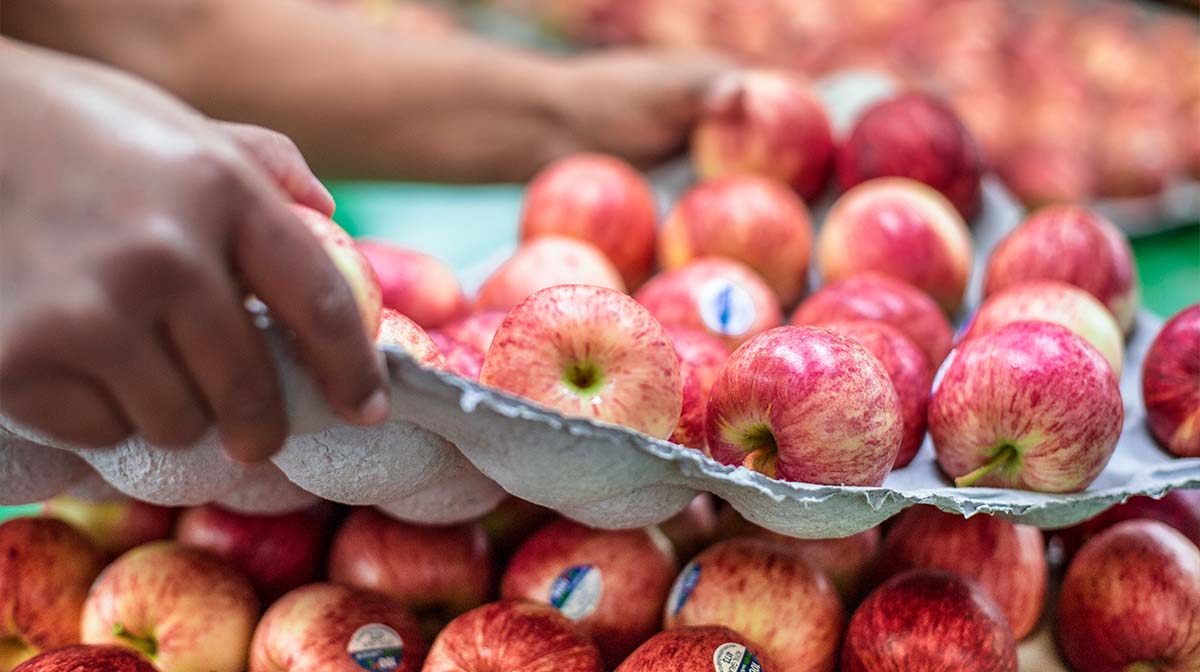 "Golden Bay Fruit is always looking forward. It's imperative our facilities are efficient and use the best mix of people and technology. Our standards are high and they need to be to supply the quality product our customers rightfully expect."
— Golden Bay Fruit founder and managing director Heath Wilkins.
Our main Motueka site features:
16 cool stores, an automated packhouse with drive-through canopies and offices
The latest cool store technology and robotics to ensure efficiency among the labour force
Capacity to produce 40 tons per hour
Full defect, internal, colour and taste electronic grader
Achieved Tesco Nurture accreditation for the internal coding system – and less than 1% achieve this around the world
After packing, the fruit is then returned to our cool stores, ready for export.
Even before a single fruit is harvested, our team of growers and marketers sit down with customers to discuss volumes, pack types and delivery time frames.