Dedicated to supplying the best quality fruit for over 25 years, Golden Bay Fruit comes from multi-generation growers who gathered together to create a sustainable business for future generations.
Today Golden Bay Fruit is home to over 750 hectares of apple orchards and over 100 hectares of kiwifruit, led by experienced and passionate people.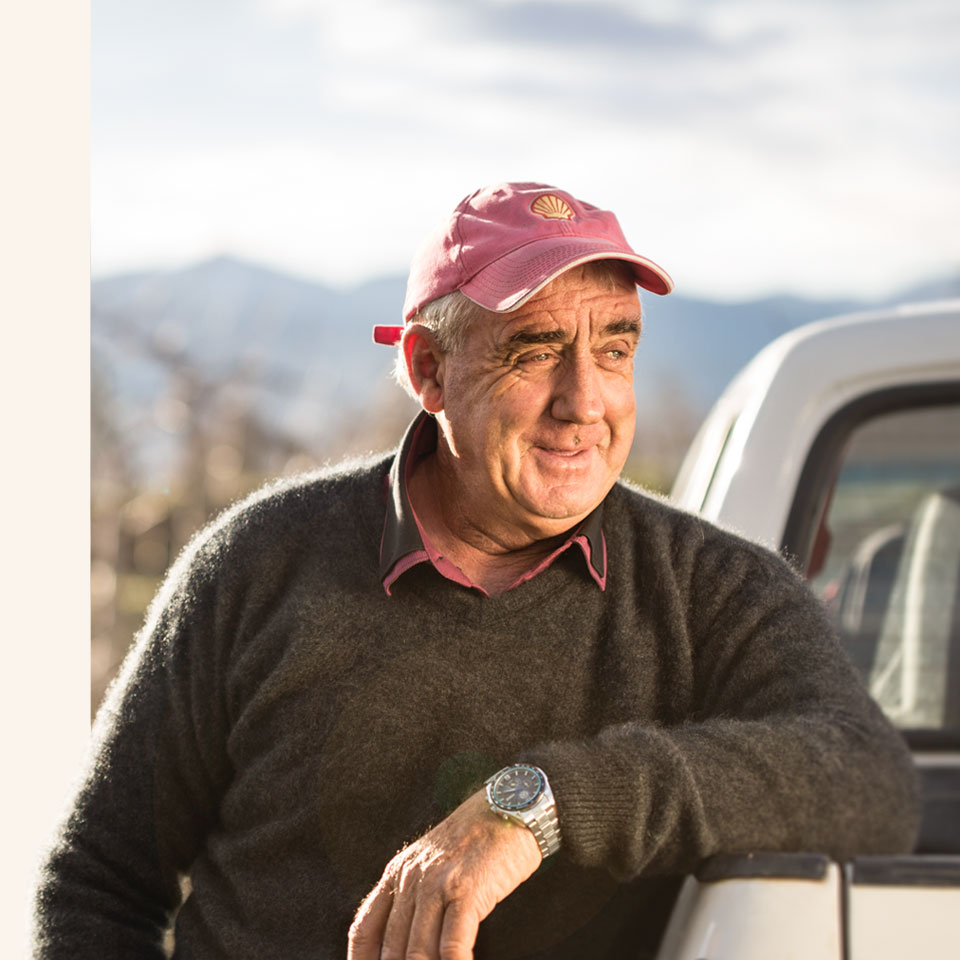 Our growers are a unique bunch, brought together by shared values of hard work and honesty. Their knowledge of the land and generations of expertise is matched only by their mutual aspiration of producing the best fruit in the world!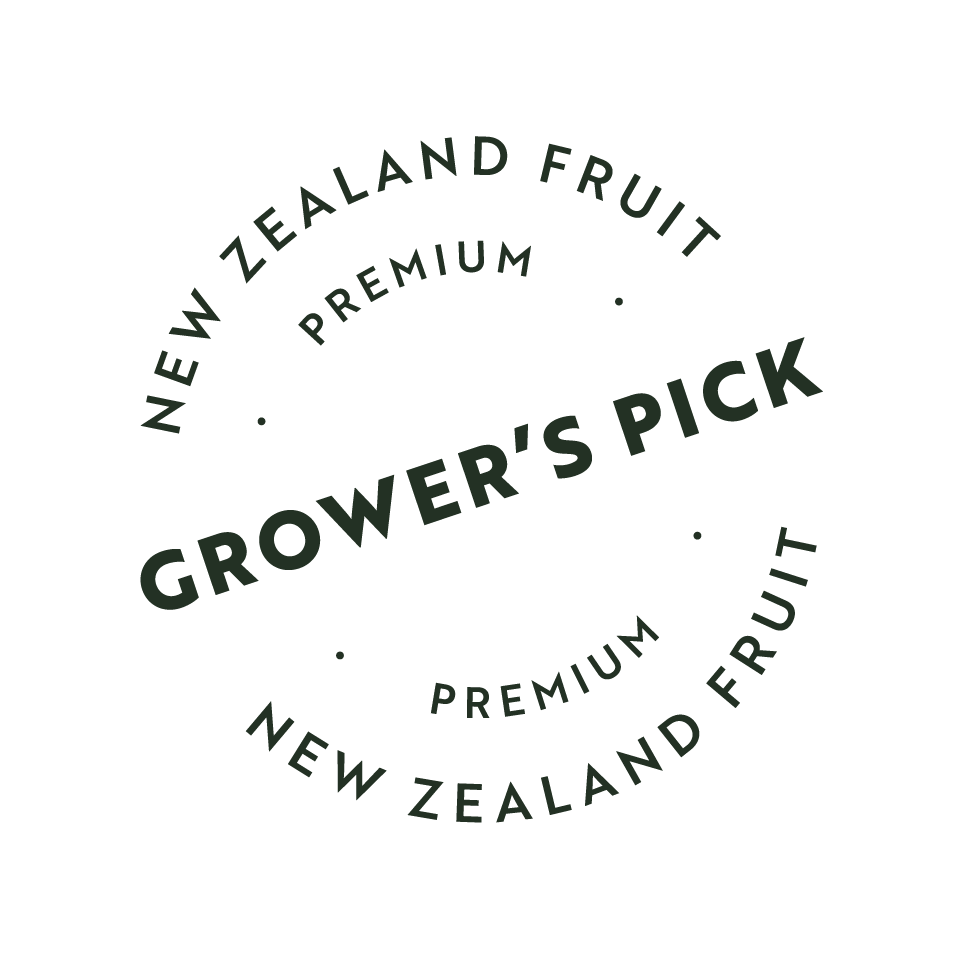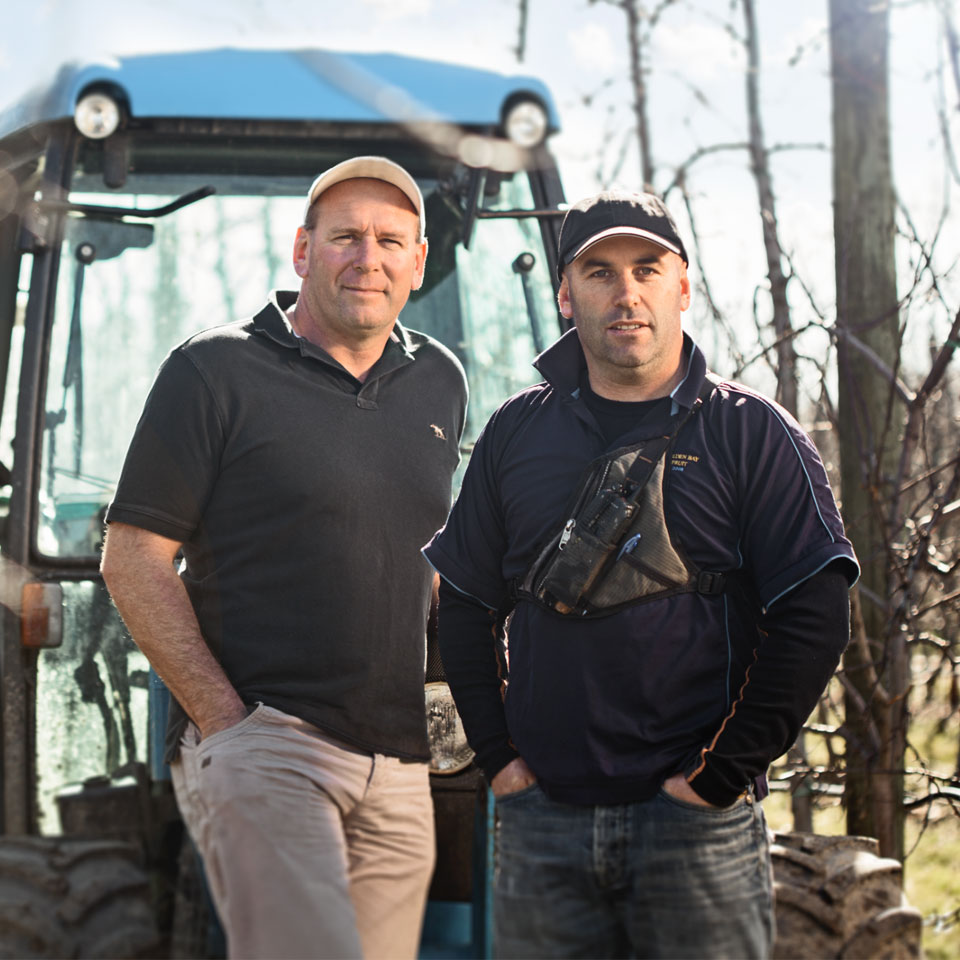 Birdhurst Orchards is a family-owned orchard and packing business in Motueka, New Zealand. The Wilkins have lived and farmed land here for three generations. Brothers Kerry and Farran established Birdhurst, managing the transition from 15 acres of tobacco and 48 head of cattle, to a thriving apple and kiwifruit orchard business.
Kerry's sons Heath and Rhys, continue to build on the family's wealth of experience, tireless work ethic and entrepreneurial mindset. Guided by these core values they have grown Birdhurst Limited into a unique, world class operation with 260 hectares of intensive dwarf apple orchards (averaging 3,000 trees per hectare) and 67 hectares of Zespri Gold kiwifruit orchards.
Heath and Rhys are committed to retaining the family values to create a sustainable business for future generations.
Heywood Orchards is a family-owned company that is also three successive generations young. Arthur and Lilius Heywood bought the property known affectionately as "Home Block" to farm fruit and tobacco alongside cows, pigs and chickens. When Paul and Mike took the torch from their parents in the 60s, they managed the transition from tobacco to kiwifruit and apples, while continuing to grow the operation.
Now under the direction of Evan and Scott Heywood, the company grows 80 hectares of apples and 30 hectares of kiwifruit, spread from the alluvial river soils of the Riwaka and Motueka valleys to the Hau stones of Motueka, and the clay of the Moutere hills.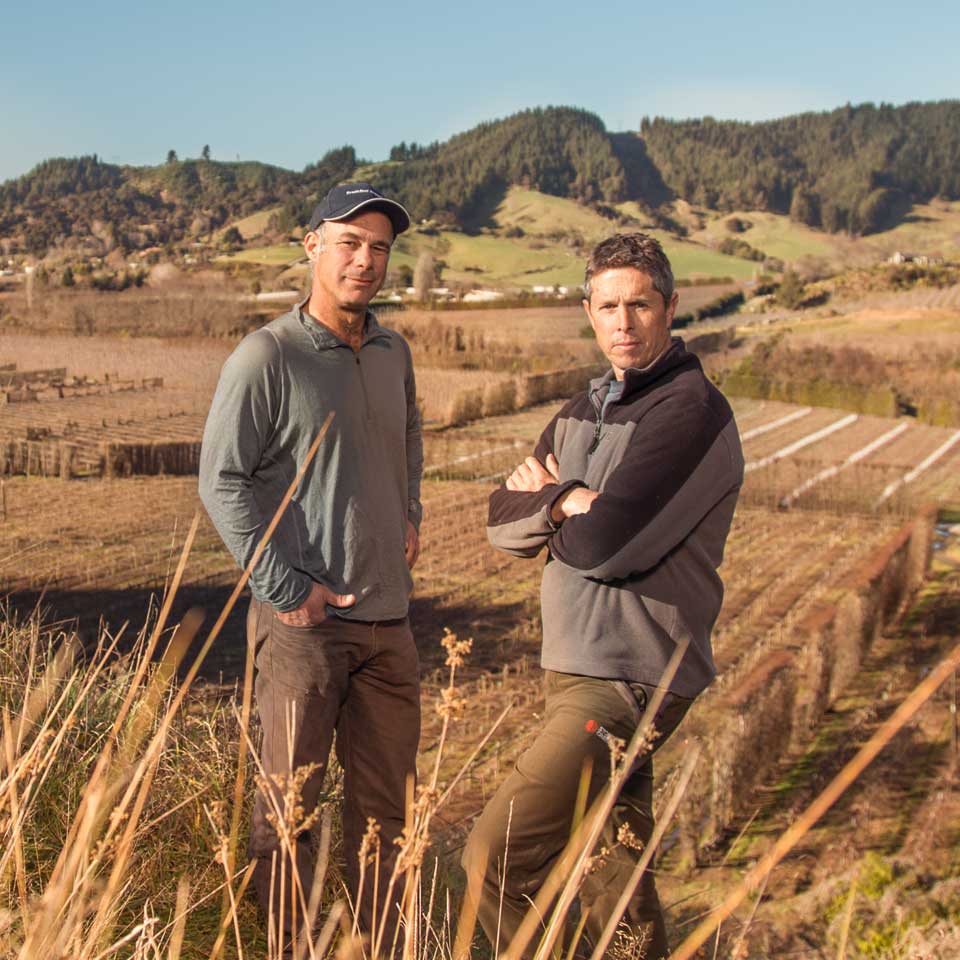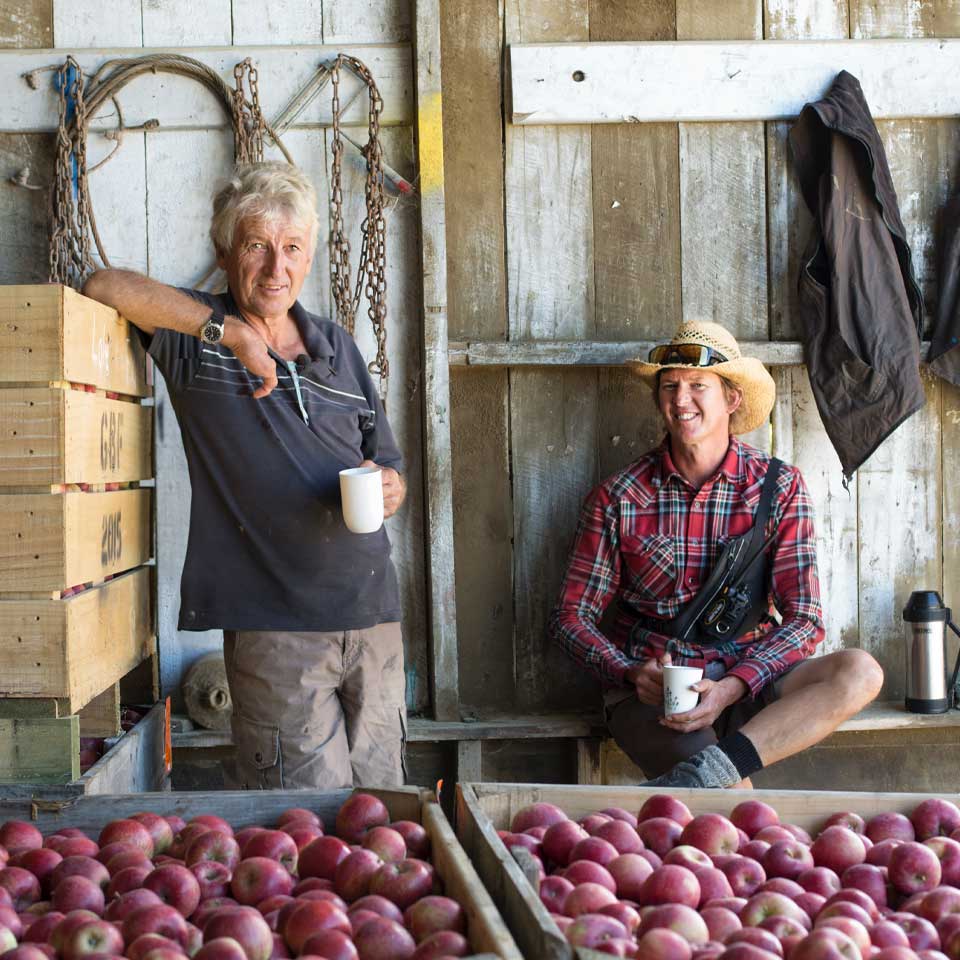 Ashton Wood and son Donovan are third and fourth generation orchardists. Ashton's grandfather immigrated from the UK and established the first family orchard in the Waiwhero, Nelson in 1921.
Following a brief stint as an owner and operator of a bulldozer, Ashton returned to the family orchard to take the reins from his father. Ashton and wife Anna worked to grow the family operation and today, their eldest son Donovan carries on the tradition of growing premium fruit and building on the 62 hectares of sustainable orchard business.
Both Ashton and Donovan share the core values of honest hard work, integrity and the importance of family. For them it was a natural decision to join Golden Bay Fruit and bring a new approach to exporting premium fruit.
Don Urquhart's involvement with apples began in the early 1970s when he decided to swap the chill of Scotland for the climatic and human warmth of Motueka, New Zealand. Embracing his new life, Don felt it was the right time to shift away from traditional farming and try horticulture.
In 1975, he bought his first orchard, which has steadily grown to 29 hectares of high-quality apples. For the last 40 years, Don has ridden the fruit industry roller-coaster but remained unshaken in the belief that if you grow premium quality fruit, there is always a living to be made.
Following the demise of single desk selling, Don found it difficult to find an exporter who would market his fruit at reasonable costs. But in Golden Bay Fruit, he has found an organisation transparent in its approach to marketing the fruit and the costs incurred, doing everything to maximise returns to growers. Don was attracted by the collegiality and commitment of Golden Bay Fruit which represent similar values to his own.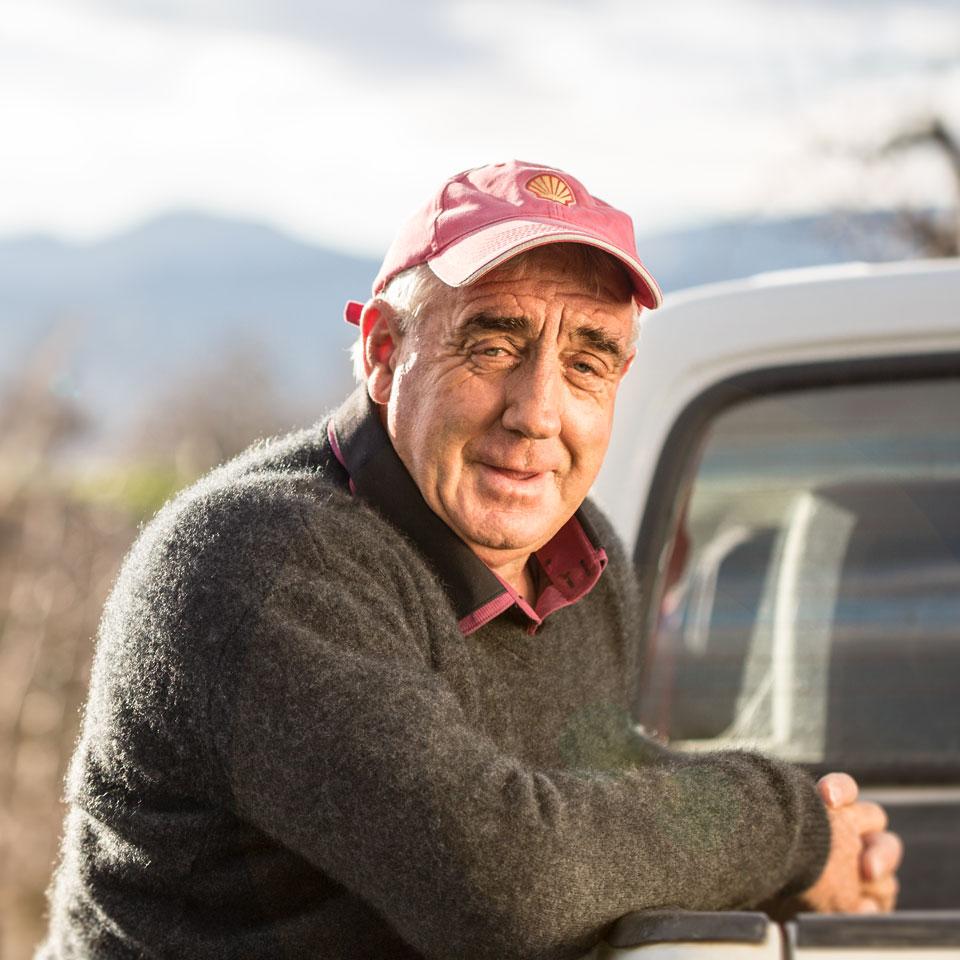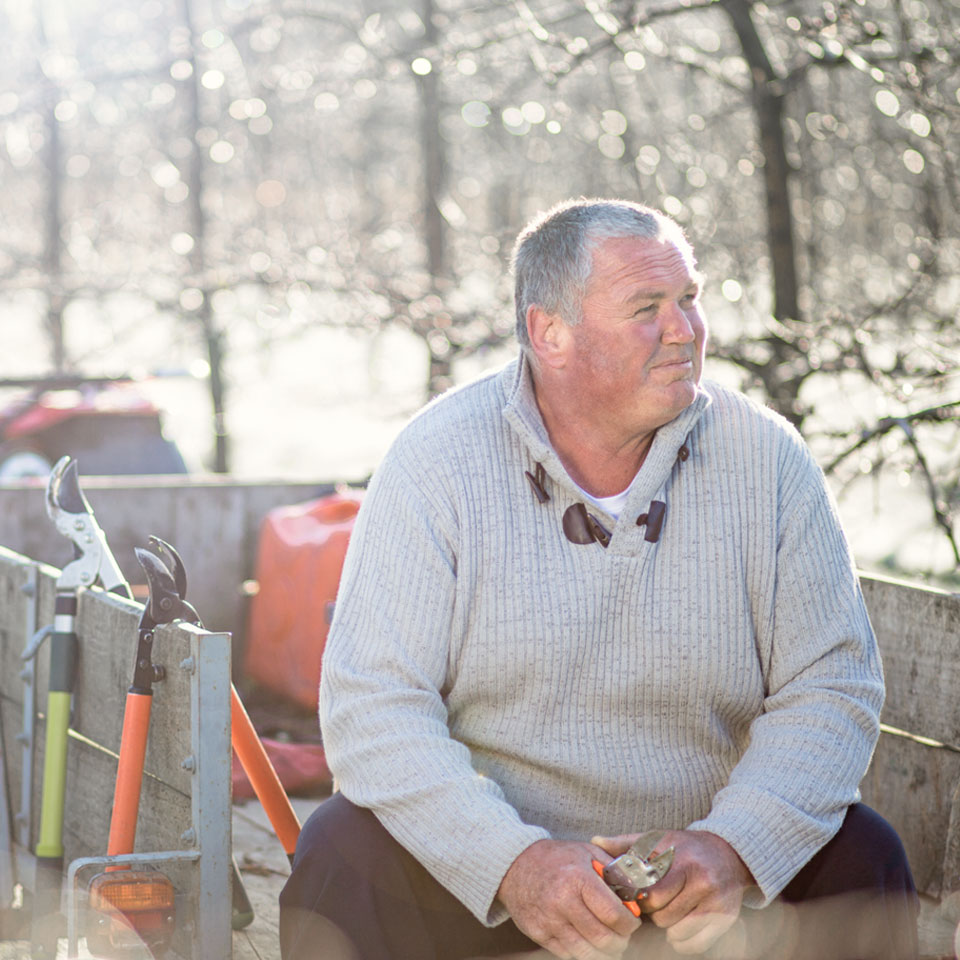 Keith Durrants' horticultural and agricultural pedigree runs deep in the rich soils of Motueka. Three generations of his family have gained their livelihood from this land, initially as tobacco growers.
In the early 1980s, Keith's father David decided to supplement the tobacco crop with kiwifruit. Keith planted his first apples in 1989 and has since developed three hectares of kiwifruit and eight hectares of apples.
Keith opted to join Golden Bay Fruit from day one. His decision was based on an appreciation that it is a family operated business that takes a fresh and energetic approach to growing and marketing their fruit.
Join our Grower Co-operative
At Golden Bay Fruit our aim is to secure the highest possible returns for our growers while maintaining our commitment to sustainability and our communities.
We know this is a big decision and needs to be made with all your questions answered. That's why we'd like to show you what Golden Bay Fruit can bring to the table. We believe we have a lot to offer – and together we can achieve great things.