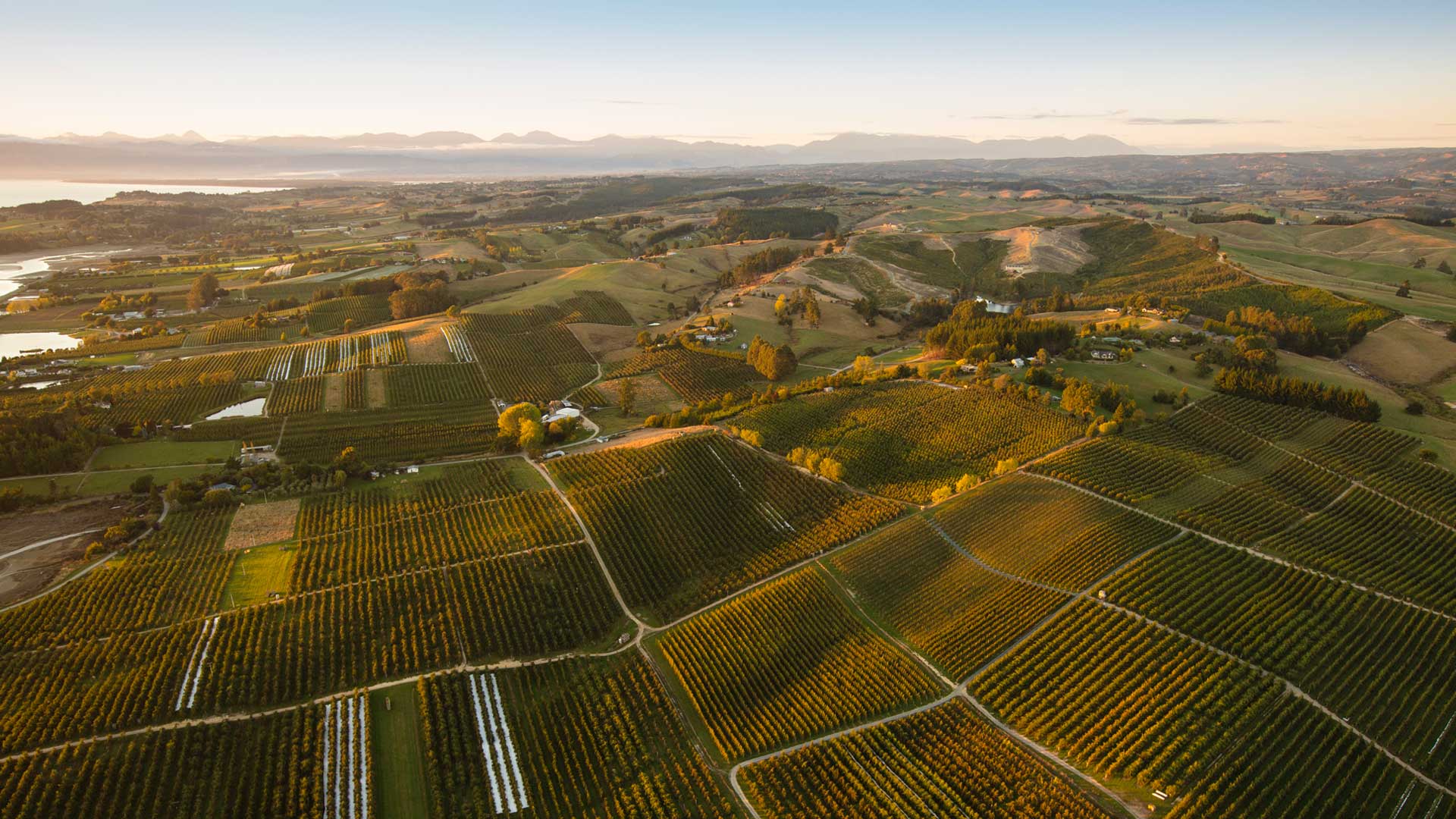 New Zealand is simply the best place to grow premium fruit. Isolated from the pollution and major pests found in other parts of the world, it is a sanctuary for all things pure. Our orchards thrive in the rich soil and mild climate at the top of the South Island, a region of golden hills and mineral-rich rivers.
Golden bay is the crown of the South Island. A place where serene beaches and rolling plains are encircled by rugged mountains and lush green bush. It is a small yet diverse environment that produces some of the sweetest fruit you'll ever taste.
The hills and valleys of Nelson and Motueka are highly sought after for their rich soils. Long summer days and gentle sea breezes mean our orchards are spoiled with the best fruit growing climate in New Zealand — and you can taste it with every delicious bite.
Four seasons in every apple
In New Zealand, Spring starts in September. Before the morning mist has lifted you will find our pruners tending the trees and preparing them for summer. As the days grow longer and warmer, the hills become a blanket of colour as our trees and vines flower. Then again the colour shifts as the fruit starts to form on the branch — ruby red and golden yellow flourish in a sea of green. Each orchard is carefully managed throughout every season, ensuring all our fruit is worthy of our Grower's Pick seal.