The top of the South Island is a great place to live and work. Not only does this region grow the best fruit, we also have the friendliest people — and lots of them work at Golden Bay Fruit! If you're looking for a career change and want to join a diverse team, then look no further.
At Golden Bay Fruit we're committed to nurturing our people, and providing opportunities to build a career across different parts of our business – from entry-level through to senior positions. We're always on the lookout for motivated people to join us in our vision of growing great fruit.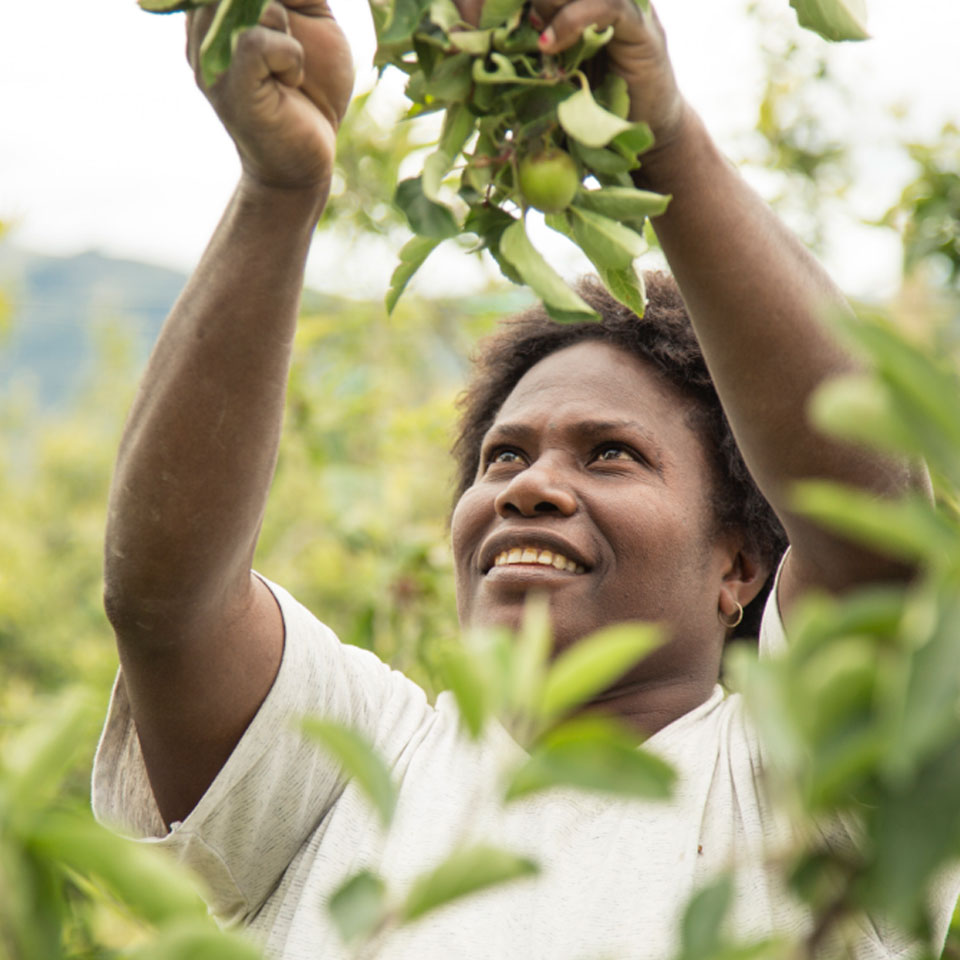 We know good people are the cornerstone of our shared success. Whether we're thinning apples, driving fork lifts, sourcing new plant stock, marketing or selling our fruit all over the world, we're united by our passion, commitment and drive to deliver premium fruit.
Get the Nelson Tasman Lifestyle
Living an extraordinary life is an everyday experience in Nelson Tasman. Our region is a place of diversity, vibrant arts, and clever businesses, thriving amongst stunning natural landscapes. You'll be spoilt with a lifestyle of adventure and outdoors. Hiking, mountain biking, beaches — right at the doorstep of the Abel Tasman National Park. Blend that with our passion for community, and commitment to our staff, and you get a sought-after employer in a spectacular environment. Everyday is extraordinary when you live and work here.

Good orchard hands have the opportunity to grow into a block supervisor role. This is a hands on job working with staff on day to day on all the activities of growing great fruit.
Apply Now
We are always on the lookout for good orchard hands to look after the fruit year-round. Tasks vary seasonally; from pruning in the winter months, thinning in the spring to picking late summer. This is...
Apply Now
This job is based in our state-of-the-art packhouse in Motueka, where we sort, clean, and pack fruit to be shipped to global markets. This is an entry-level position with an opportunity to grow.
Apply Now
We'd love to hear from you!
We are always looking for motivated, passionate people to join the Golden Bay Fruit family. Please get in touch with us at jobs@goldenbayfruit.com