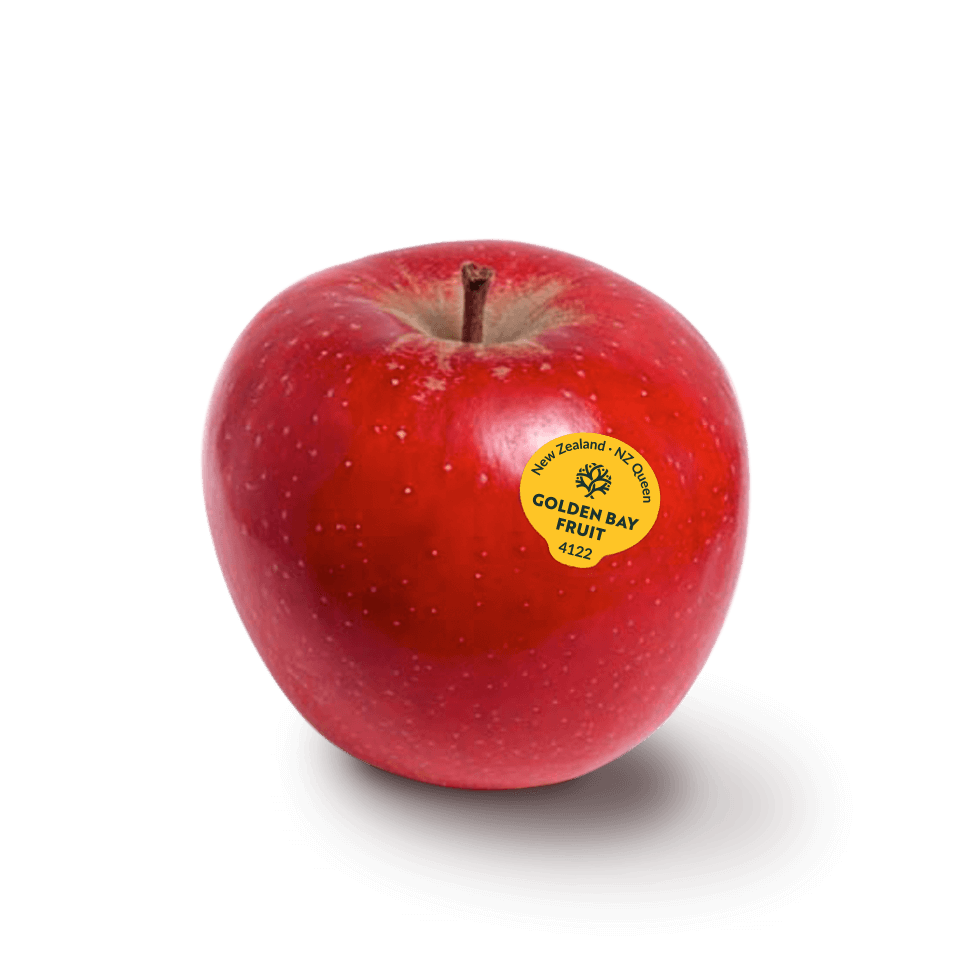 Exterior
Large bi-coloured apple with a deep red skin colour, naturally russeted.
Interior
Clean white flesh.
Experience
Very crisp and juicy, with a sweet taste, making it one of the most popular varieties.
When can I find NZ Queen?
NZ Queen apples are harvested in Nelson, New Zealand from Mid-March to early April.
You can usually find NZ Queen apples from Golden Bay Fruit from harvest through to early September*.
(*dates reflect fruit's container loading)
NZ Queen is best eaten as a snack or salad and is also great for making a juice or smoothie.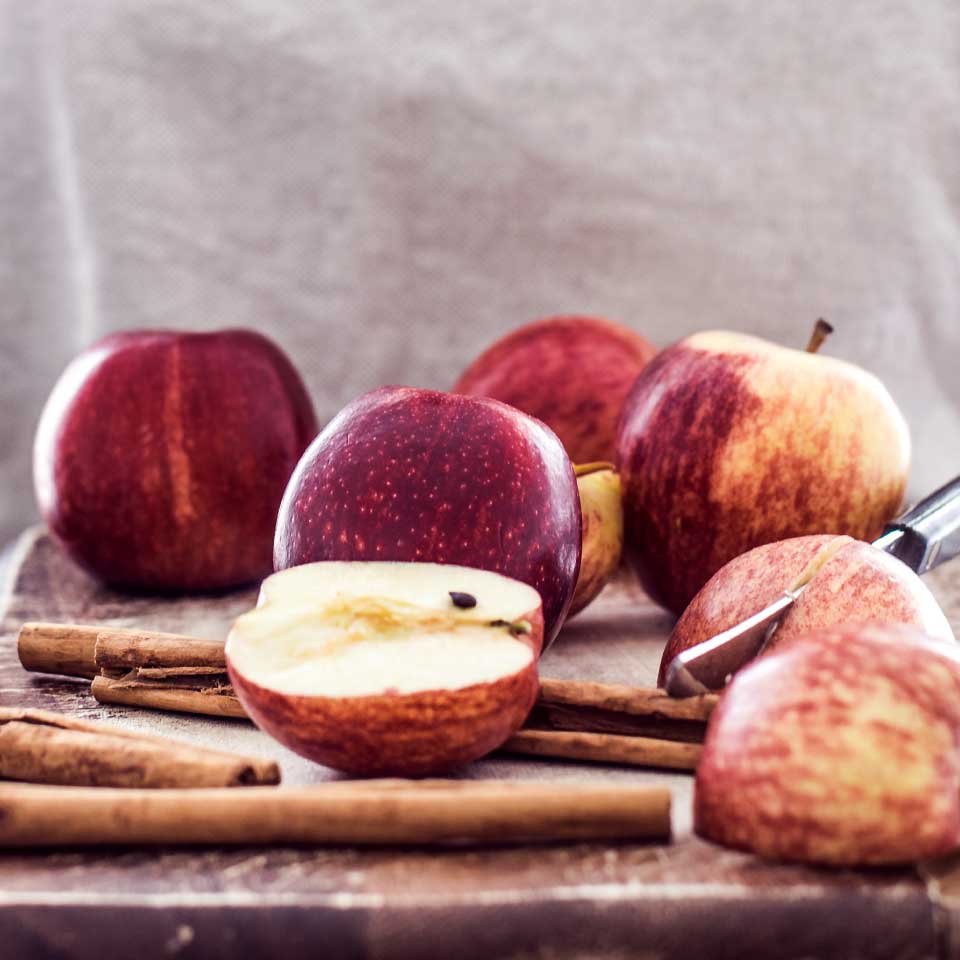 The NZ Queen apple was developed in the Hawke's Bay region of New Zealand, and is a primary apple grown in our country.
Unique to New Zealand, NZ Queen is aptly named as its heritage is from a cross of Royal Gala and Splendour. NZ Queen is recognizable by its natural russet over a deep red skin colour. The flavour of this variety also has subtle notes of pear and banana, with a light, fruity aroma. NZ Queen has gone on to capture the taste buds of consumers in much of Asia.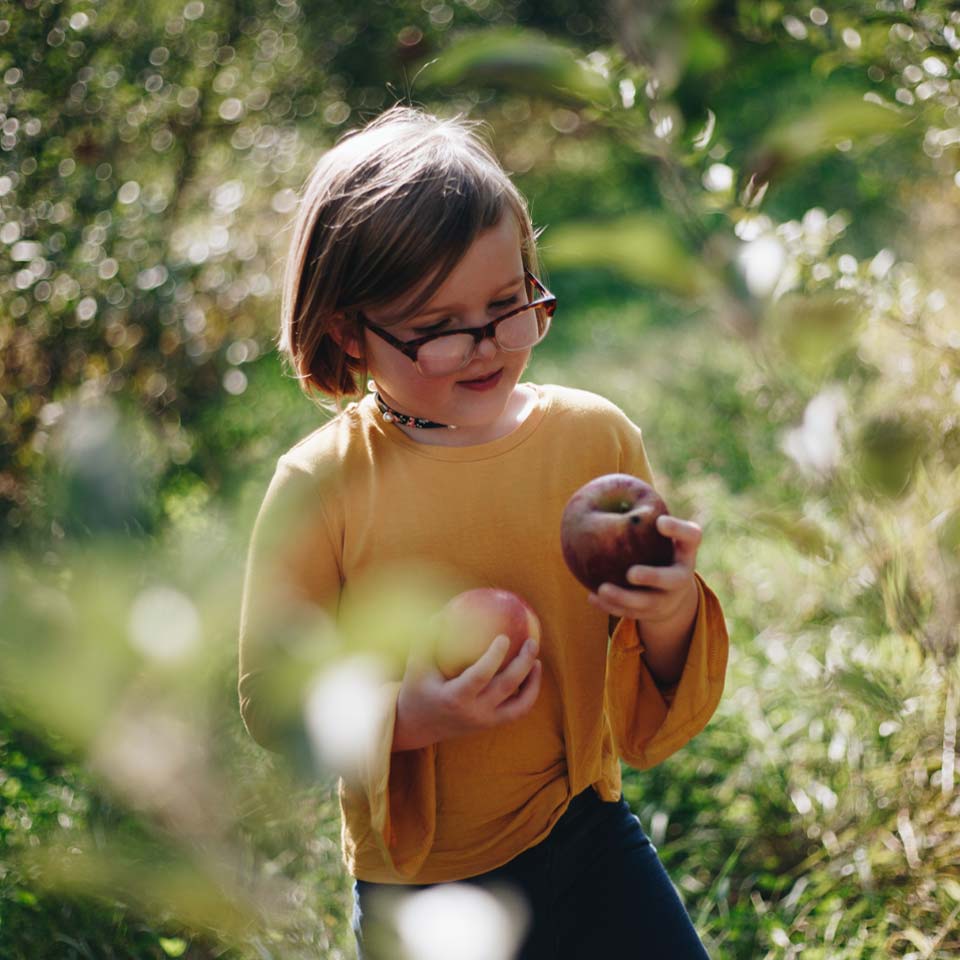 Nature's own health foods are grown in rich New Zealand soils, sustained with pure water and kissed by the sun. Packed with flavour and juice, they also pack a nutritious punch.
While sunlight is an integral ingredient in growing our fruit, it is not wanted to keep them fresh. Store your apples in the coldest part of your fridge around one or two degrees Celsius (35 degrees Fahrenheit). If storing an entire box, keep in a cool, dark place.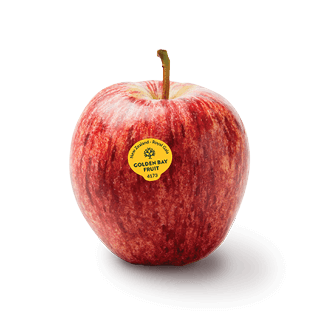 Royal Gala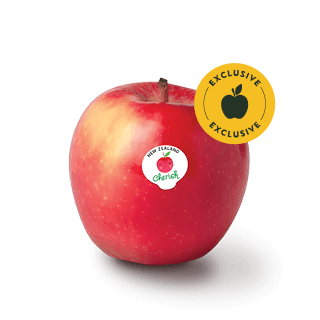 Cherish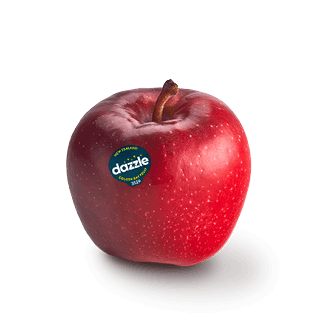 Dazzle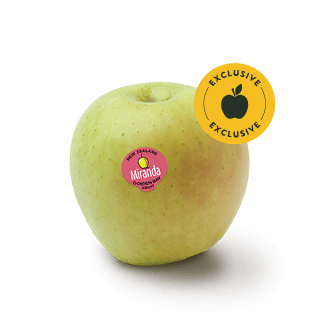 Miranda