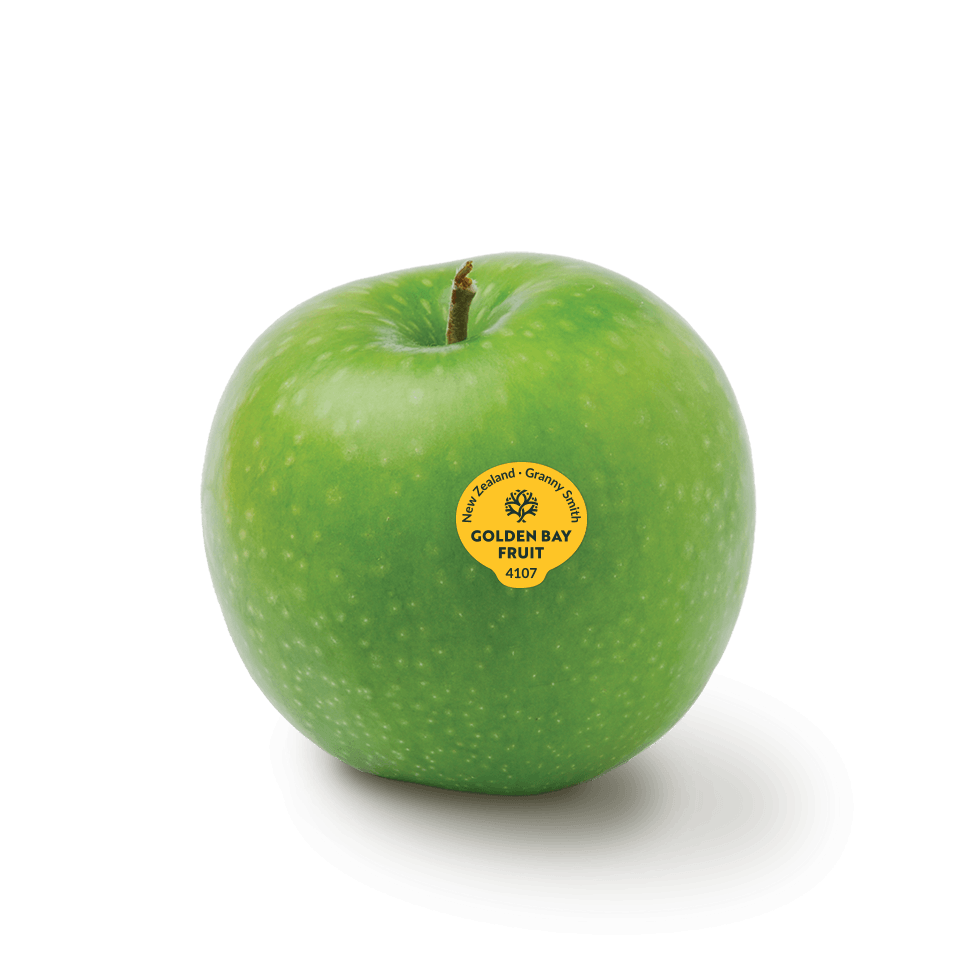 Exterior
Bright green skin that is often covered with pale white spots, but also slight pink blush, which may develop from high sunshine hours.
Interior
Crisp and bright white flesh that resists browning when cut.
Experience
Hard, crisp and juicy flesh with a tart, acidic, yet subtly sweet flavour.
When can I find Granny Smith?
Granny Smith apples are harvested in Nelson, New Zealand from early April.
You can usually find Granny Smith apples from Golden Bay Fruit from harvest through to mid-August*.
(*dates reflect fruit's container loading)
Most well-known for juicing, it can also be eaten as a snack, in a salad, in dessert and definitely for cooking.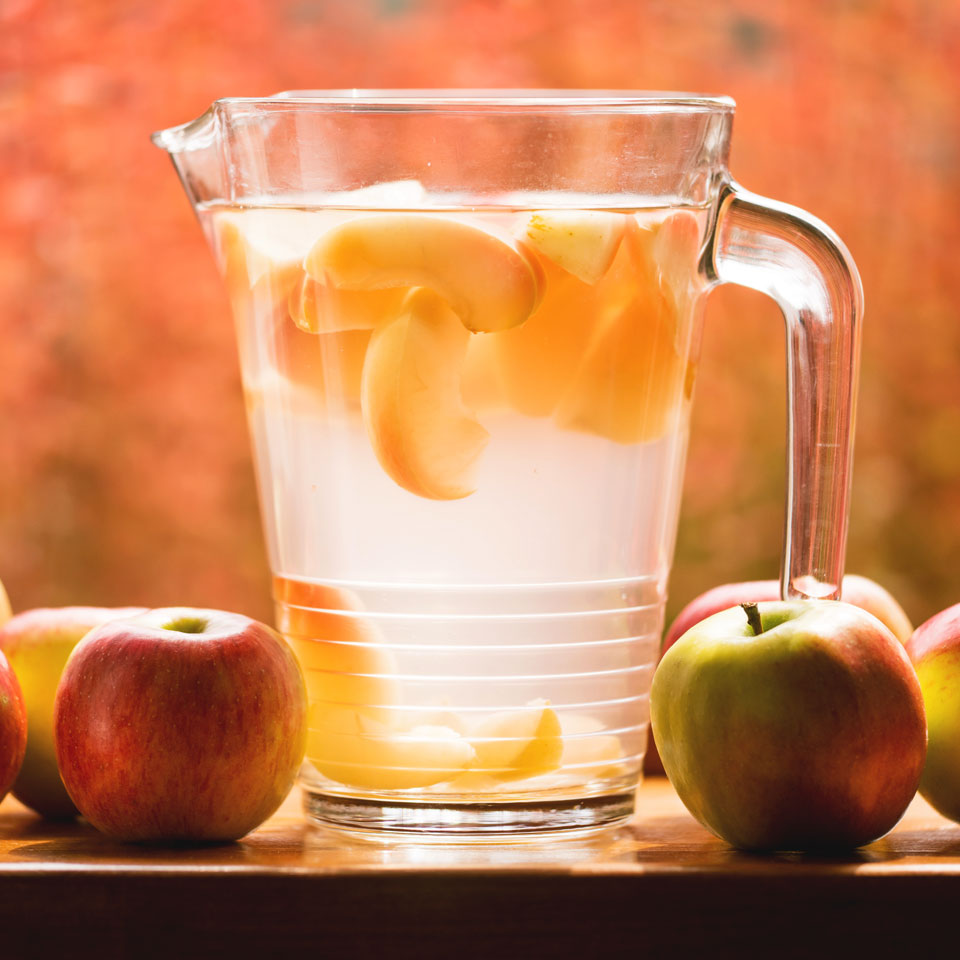 Granny Smith apples were discovered in Australia in 1868 by British-Australian orchardist Maria Ann (Granny) Smith, from a chance seedling that had sprung near a creek. It bore light-green-coloured apples that Granny Smith propagated. Enterprising fruit merchants made their first experimental exports in the 1890s-1900s and today Granny Smith is one of the most popular apple varieties, known for its bright green colour and tart flavour.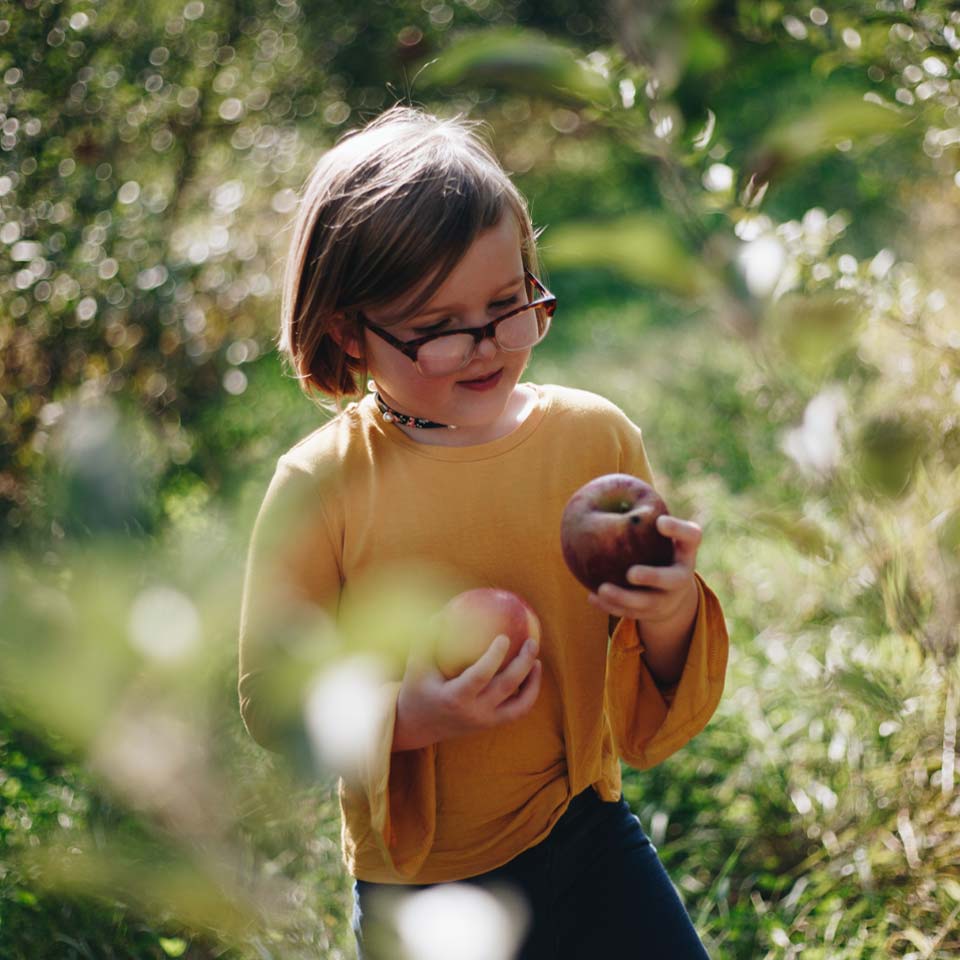 Nature's own health foods are grown in rich New Zealand soils, sustained with pure water and kissed by the sun. Packed with flavour and juice, they also pack a nutritious punch.
While sunlight is an integral ingredient in growing our fruit, it is not wanted to keep them fresh. Store your apples in the coldest part of your fridge around one or two degrees Celsius (35 degrees Fahrenheit). If storing an entire box, keep in a cool, dark place.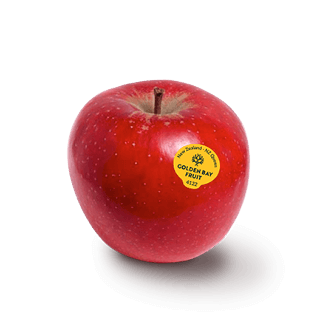 NZ Queen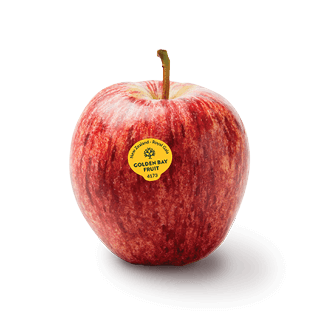 Royal Gala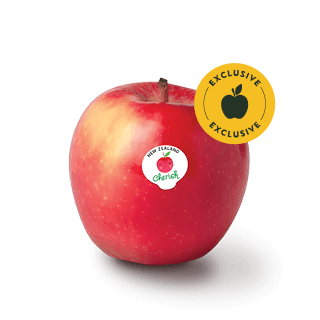 Cherish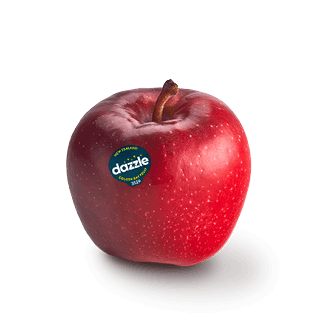 Dazzle