Company | Fruit | In The News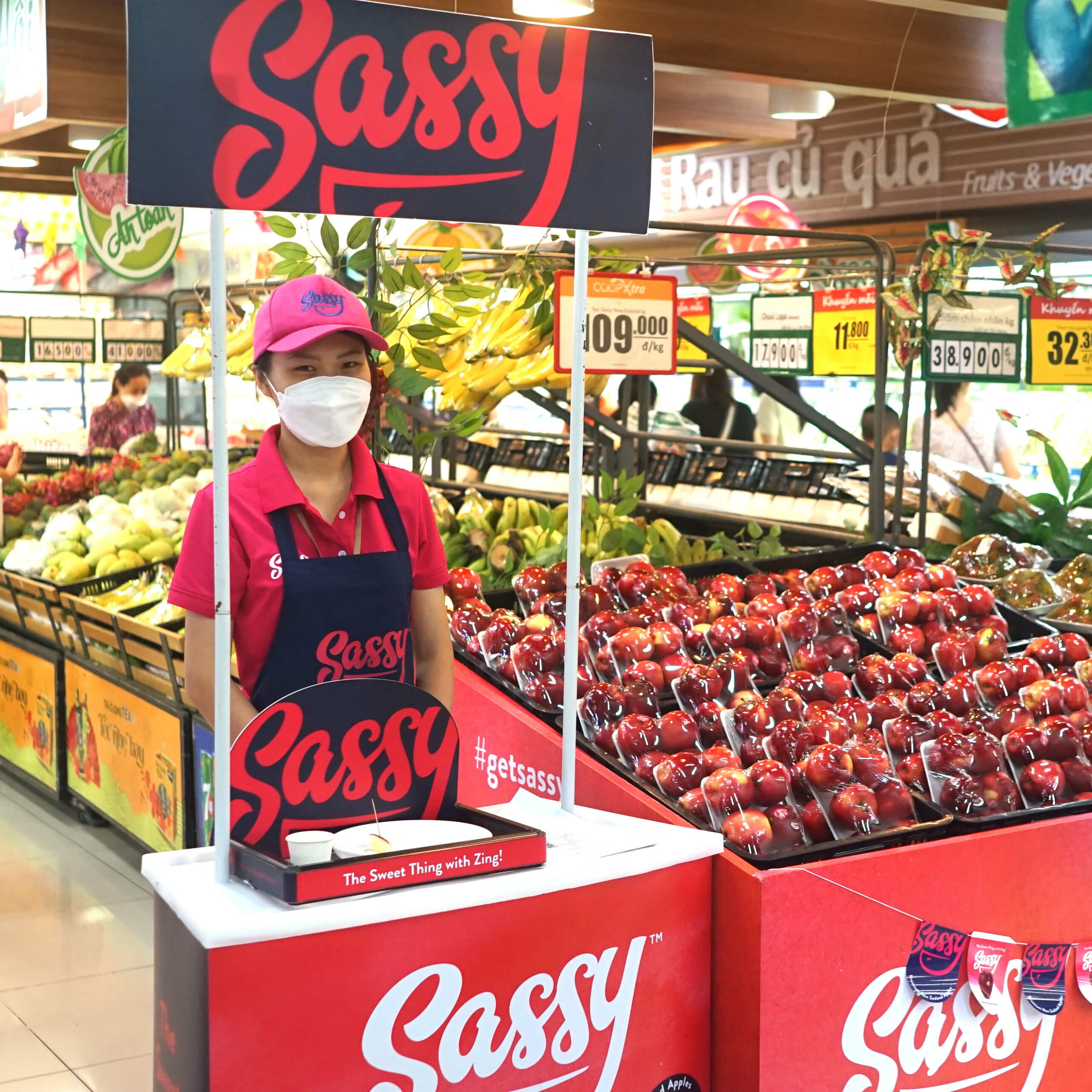 Next Generation Apples has taken new IP variety Sassy™ to market for the first time, with samples and small commercial volume in Mainland China, Hong Kong, Vietnam, Thailand and Taiwan.
"We're really pleased with the fruit this season and the market feedback so far" says Evan Heywood, CEO of Next Generation Apples. "The bright, block-red colour is outstanding and it holds its crunchy texture for months after harvest."
Early on Sassy™ was flying off retailers' shelves in Vietnam. "So far, consumers love Sassy's taste; it's crunchy and juicy with a balanced sweet flavour. Everyone who tasted bought some immediately" says Diep Tran,  our Golden Bay Fruit Vietnam Market Manager. 
"Its unique conical shape and intense ruby colour give Sassy™ an edgy personality. Excellent firmness gives the apple a snappy crunch that lasts months after harvest. This fruit is completely delicious. The perfect balance of sweetness and an attitude we call 'zing'" says Evan.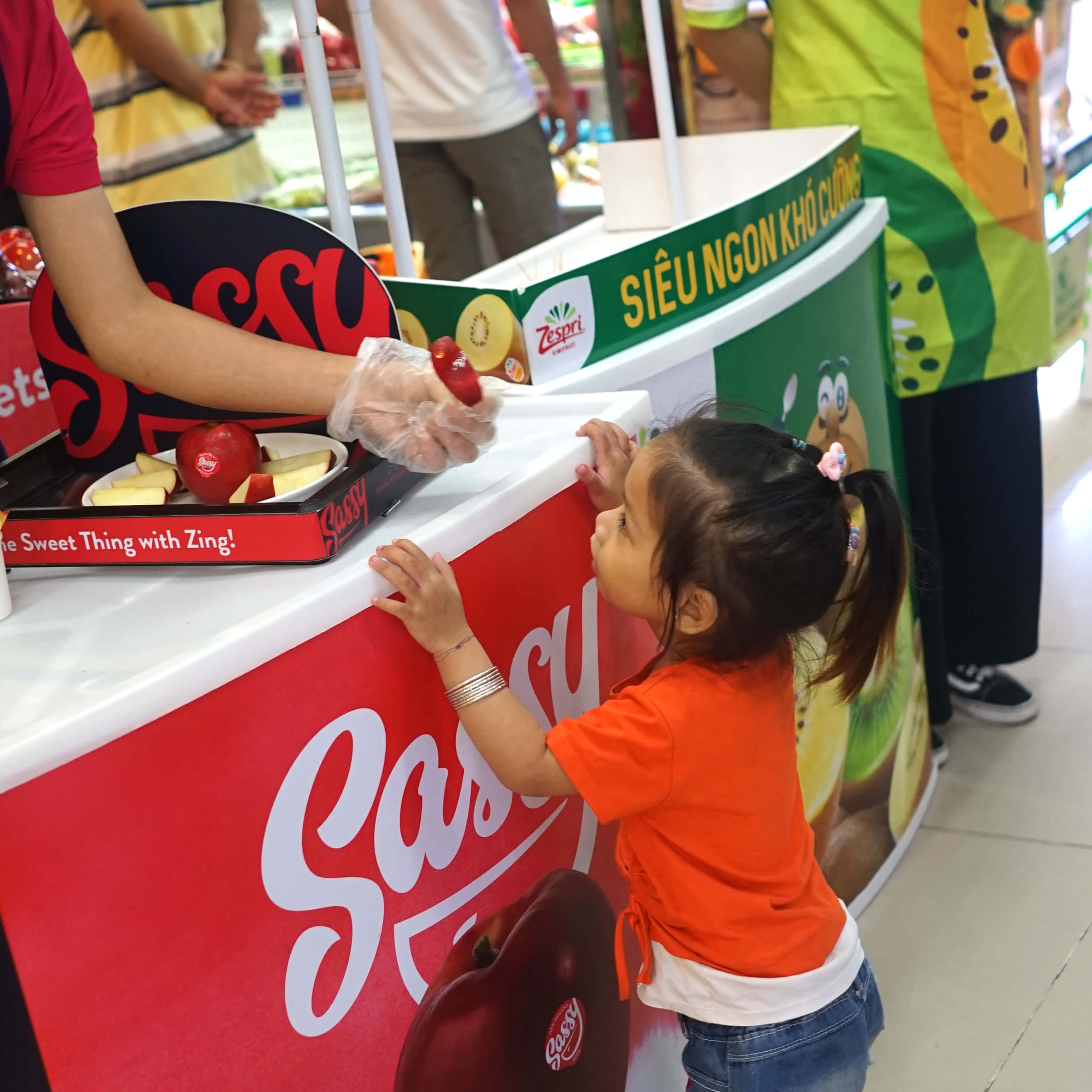 Consumers in Vietnam commented that they liked the "subtle sweetness", and 96% of 375 consumers interviewed rated the dense crunchy texture as either excellent (65%) or good (31%).
Kelvin Taylor of Taylor Corp our partners at Next Generation Apples who also market Sassy™ out of New Zealand says the sentiment was echoed in China and Taiwan who recognised Sassy™ was a hard apple compared to other varieties with a real crunch and good juice content. "We're still eating Sassy™ now, everyone you give them to just loves them, everyone wants more."
The volume of Sassy in market will be ramping up from just two containers this year to 20 next year. Next Generation Apples will be running bigger activations in market to bring the playful Sassy™ brand to life.
Sassy™ is an early variety and this year's Nelson crop was harvested a week ahead of Royal Gala strains making it an attractive choice for growers. Next Generation apples is currently recruiting selected international growers to grow Sassy™ in other parts of the world to build a year-round supply, with agreements already signed in South Africa.